Mining Waste Treatment Technology Selection
Tutorial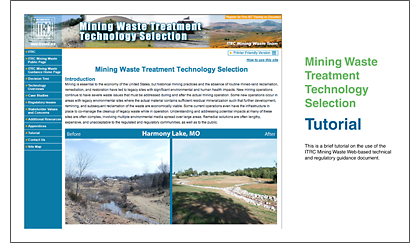 This is a brief tutorial on the use of the ITRC Mining Waste Web-based technical and regulatory guidance document.



Click Here to view the tutorial in PDF format. The tutorial will open in a new window. Close the window to return to this page.