Case Study as part of a Web-based Technical and Regulatory Guidance
Toby Creek Mine Drainage Site
Elk County, Pennsylvania
1. Site Information
1.1 Contacts
Philip L. Sibrell
United States Geological Survey
Telephone: 304-724-4426
E-mail: [email protected]
1.2 Name, Location, and Description
The Toby Creek mine drainage site is located in St. Marys, Elk County, Pennsylvania (N 41.32744, W 78.62516, see Figure 1-1). The drainage originates from a coal mine, and impacts nearby surface water. The drainage is characterized by a pH of 3.1 and an acidity of 260 mg/L.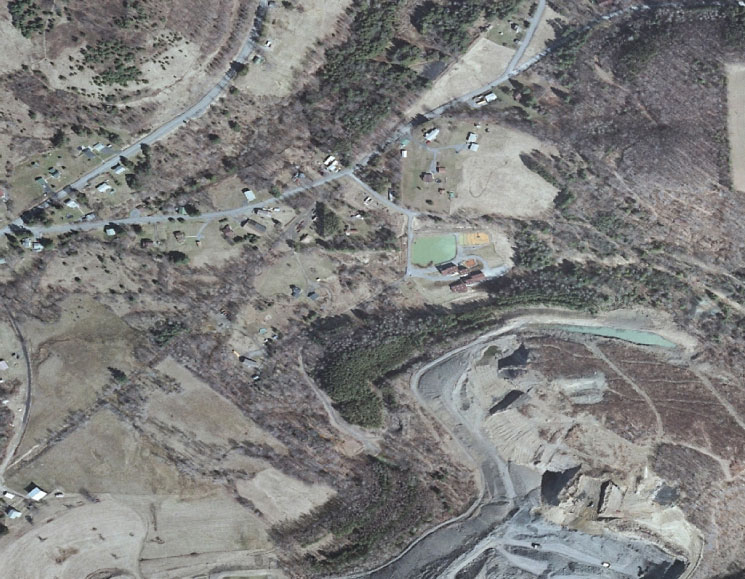 Figure 1-1. Areal view of Toby Cree Mine site.
Created with ArcGIS Desktop Version 9.3.1.
2. Remedial Action and Technologies
Under a Voluntary Cleanup program, the Pennsylvania Department of Environmental Protection (PA DEP) operates chemical precipitation technology using limestone/lime treatment system at the Toby Creek site. Primary contaminants include acidity, aluminum, iron, and manganese. Site cleanup goals are based on the mitigation of ecological risk. Acid mine drainage is being treated so that downstream waters will support recreational fishing.
A pilot treatment system was operated for 30 days in 1999 by the U.S. Geological Survey (USGS) Leetown Science Center. The pilot used a pulsed limestone bed treatment system. Sixty gallons per minute were treated using limestone and carbon dioxide.
Abstract from Sibrell et al. (2000):
The Biological Resources Division of the USGS has developed a new process for the remediation of acid rock drainage (ARD). The process involves treatment of ARD with intermittently fluidized beds of granular limestone in a sealed reactor pressurized with CO2. A system capable of treating 227 liters per minute (60 gallons per minute) of flow was tested at the Toby Creek mine drainage site near St. Mary's in Pennsylvania. Pressures of up to 117 kPa (17 psi) of CO2 were tested on an influent ARD stream with pH 3.1 and 260 mg/L acidity. The pH of the effluent discharged from the system after stripping of the CO2 was never less than 6.3, and over 95% of the iron and aluminum were precipitated. No indications of metal hydroxide precipitation or armoring of the limestone were observed. The alkalinity of the effluent was found to depend on the bed depth of limestone in the reactor, as well as on the CO2 pressure. The effluent alkalinity ranged from 50 to over 300 mg/L. This excess alkalinity could be used to neutralize additional ARD streams. This effectively increases the treatment capacity of the system, thus offering significant savings on the installed size and cost.
3. Performance
The performance of the pilot system was based on contaminant concentration remaining in the effluent. During the pilot test, the effluent pH remained above 6.3. Alkalinity ranged from 50 to over 300 mg/L CaCO3. Removal rates for iron and aluminum were over 95%.
4. Costs
Estimated operation and maintenance costs are $1.90 per 1,000 gallons treated.
5. Regulatory Challenges
None encountered.
6. Stakeholder Challenges
None reported.
7. Other Challenges and Lessons Learned
None reported
8. References
Pennsylvania Department of Environmental Protection. 1996. "DEP, Toby Creek Watershed Association Host Clean Up Open House."
Sibrell, P. L., B. J. Watten, A. E. Friedrich, and B. J. Vinci. 2000. "ARD Remediation with Limestone in a CO2 Pressurized Reactor," presented at ICARD 2000, the 5th International Conference on Acid Rock Drainage, Denver, Colorado, May.
http://mine-drainage.usgs.gov/pubs/ICARD_2000_Sibrell.pdf.